This just in!
Funky Bums
will be at this event as well selling her bad boy T's. So exciting!!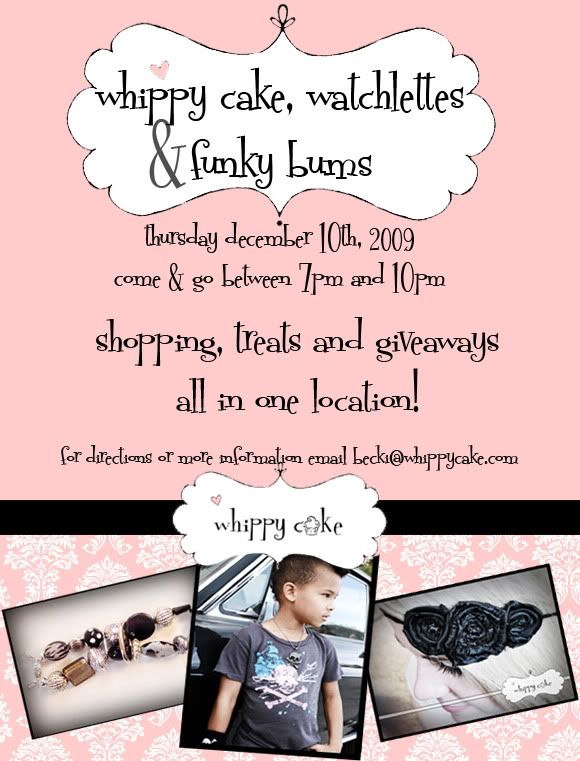 Watchlettes are fabulous bracelets with interchangeable watch faces. You can intermix different faces with different bands to create a look that is just right for you and at a spectacular price too! Bring your friends and family for this fun event.
Also, There will be Giveaways for Free Stuff!

Email becki@whippycake.com to inquire about directions!