I took a risk and cut my hair! Do you like it?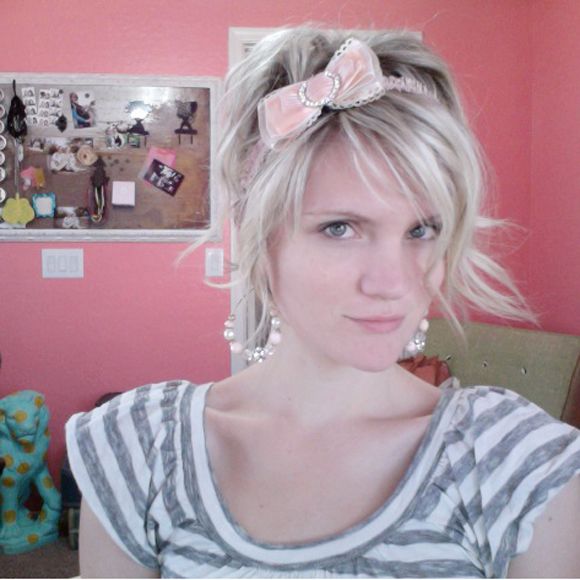 Ok. so I didn't really cut it, it's just in a ponytail. I wish I could go that short but the husband no likey and he no talky to me if I were to cut it that short but a girl can dream.

In other (honest) exciting news my little Lo Lo transitioned into her big bed! Yay! No more sleeping in a pack'n'play in her closet. ( She slept in her closet because it's huge and it is much darker in there, not because we are mean parents.) It's hard to let them grow up (as if I had a choice) but it's exciting to see her mature and become independent. She is going to be the sweetest big sister ever... as soon as the husband gives the ok that is. Anyways, I snapped this picture on my phone when I went to check on her this morning. I could just eat her up!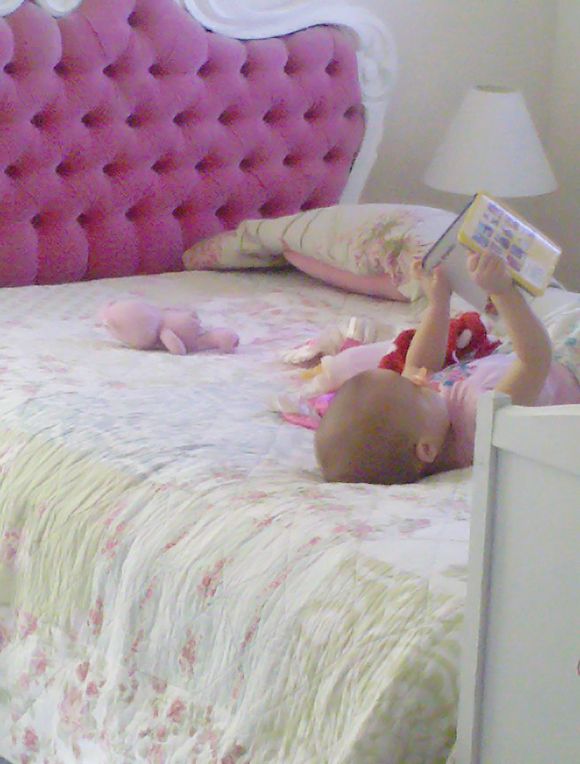 ps. they are now starting on the finishing touches on the website so not too much longer. We will be announcing the details on the count down and giveaways as soon as we have a specific date! Eeik!