This is what I did yesterday. That's what I call "A lot 'O packages".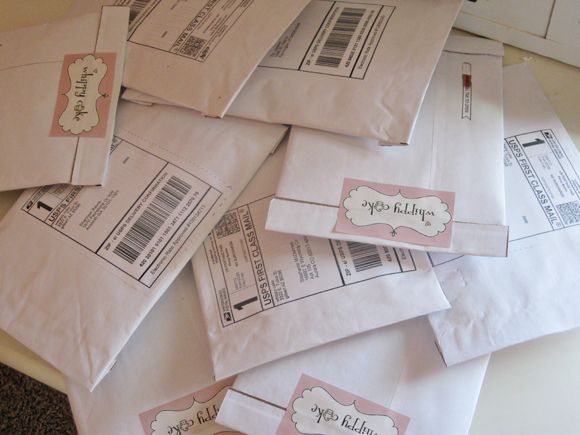 I am happy to send them away ;)
Tomorrow I will post new pictures of new items and maybe tell a joke. I still have tons of orders to get to and other fun top secret whippy cake projects to work on and events to get ready for. No promises on the joke, now I am feeling pressure, we'll see.