That would be Kingston in his Bad A$$ underwear. I try not to promote cursing but no other words come to mind when I see this kid running around in his glow in the dark skull underwear.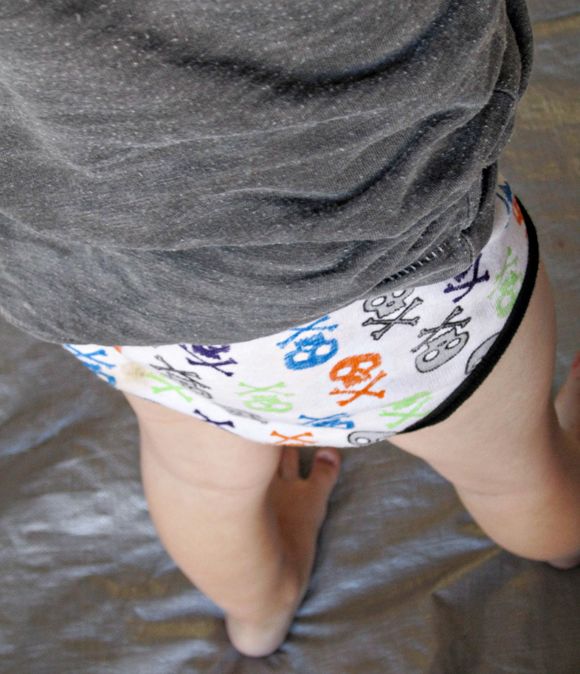 What does this have anything to do with anything, you ask? We're potty training this week. A task I loath beyond any other motherly duty. It almost makes me think twice about creating any more bed wetting children. It hasn't been pleasant, or clean. For either of us. However, he is getting it and they
say
it will be worth it. Needless to say it's kept me unavoidably detained and thus I lack other material to post at this time.
Fear not, I have new and better announcements to come including some sneak peeks of the limited edition pieces I will be selling at the upcoming boutiques
HERE
and
HERE
. I'm pretty sure you will be pleasantly surprised about the new limited edition pieces. The reviews I've been getting have been ecstatic!