There are so many exciting new things and changes with Whippy Cake right now I am disappointed I don't have enough time to post about all of them right now. Let's just say next week will be full of announcements, news and chatter.
But! Today I get to announce that Whippy Cake will be a vendor at the 6th annual
Believe - A Holiday Boutique
in Chandler. The flier tells the details better than I can but if you click on the website you can view the list of the vendors attending and see pictures of booths from previous years.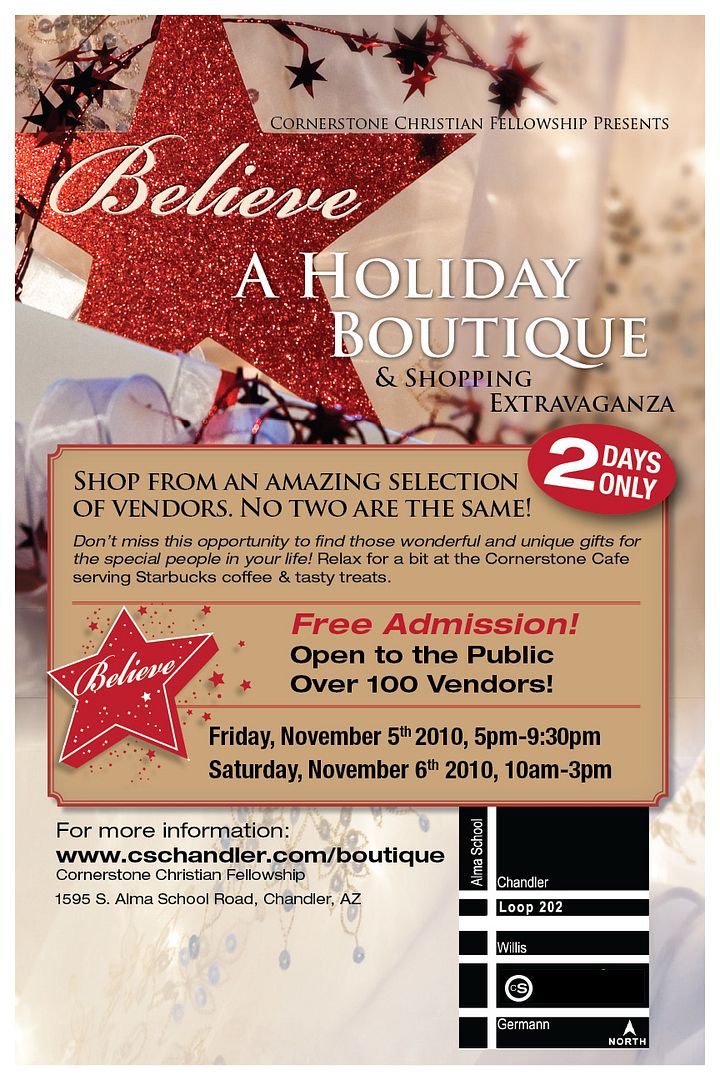 To put it frankly this is the
biggest
baddest
wolf
of boutiques in the valley and there is no way Whippy Cake would miss it. Just ask Jami, we practically forced her to let us in or else ;)
My favorite thing about this years boutique is they started a
Facebook page
so you can read post and comments from all the vendors and the attendees. Awesome idea! Every time I stop by the fb page I get all hyped up about going all over again! Maybe I will see
you
there.