during chaotic times my studio is known to look a little something like this...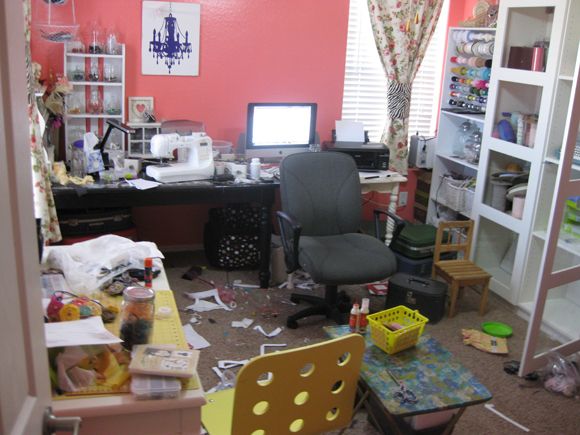 If you were wondering why my posts this week have been lame or non existent this picture will kind of explain why. sigh* I did clean it up and I did overcome what I that to be "the insurmountable" pile of orders and mailed them out yesterday. I felt so unbelievably relieved... for about a minute, then I took one look at my overflowing inbox and decided to take a nap. It seems like I keep running into all different kinds of stupid setbacks with my orders and packages and it has definitely been frustrating. Darnit! It really hasn't been my week but I have had so much support from my sisters and friends. I definitely feel loved! I am back at it again though and hope to rejuvenate some much needed energy and enthusiasm.

I might have a little some'n some'n to giveaway on my blog tomorrow to celebrate the end of this challenging week. I'm just saying...